Details

Category: News
Published: Saturday, 20 May 2017 07:38
Written by Bill Jaynes
Hits: 276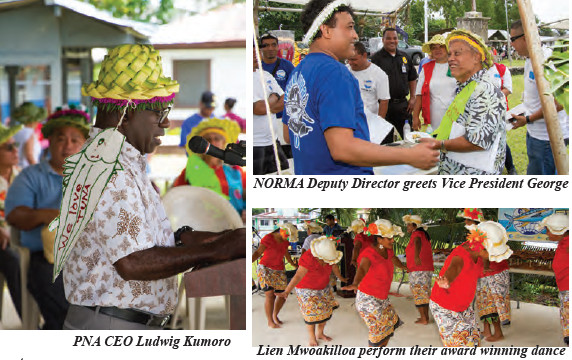 By Bill Jaynes
The Kaselehlie Press
May 2, 2017
Pohnpei—Last year the United Nations declared May 2 of each year to be World Tuna Day across the world. This was after a first push by the Parties to the Nauru agreement introduced the idea in 2011. Since then the eight Pacific islands nations who were signatories to the Nauru Agreement have recognized a Tuna Day to various degrees but this year was the first year for the FSM to have a day of real celebration.
The Parties to the Nauru Agreement is a group of eight Pacific Island nations who together control the world's most lucrative tuna fishing grounds. In 1982, the countries agreed to act in concert together in order to return the maximum benefit of the natural resources to the islands that hold those waters. The nations are the Federated States of Micronesia, Kiribati, Papua New Guinea, Solomon Islands, Republic of Palau, Republic of the Marshall Islands, Nauru, and Tuvalu.
Read more: Huge events to celebrate first UN sanctioned "World Tuna Day" in Pohnpei