Budweiser Tournament attracts anglers, fish give it a miss
Details

Category: News
Published: Monday, 24 December 2018 01:32
Written by Bill Jaynes
Hits: 887
Pohnpei Fishing Club
November 10, 2018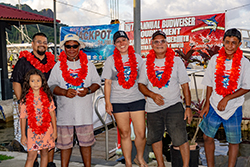 Pohnpei—Budweiser and Ambros/Shimbros sponsored the 15th Annual Budweiser Catch-5 tournament today. Anglers turned out in force for the tournament. Unfortunately, fish gave it a miss. Though it was a nice day for the tournament, fish stayed away in droves.
The format was a Catch-5 with the intention that the boats with the largest number of the five species would be awarded prizes with ties settled by total boat weight. Anglers were specifically after Yellowfin Tuna, Skipjack Tuna, Wahoo, Mahi Mahi, and Billfish. However, mahi mahi and billfish cagily hid away. Not one was landed during the day.
The following are the winners of the Catch 5 which was a boat prize. Dr. Hedson's boat Splash 2.0 won, catching three species, the only boat to do so.
Most Species CATCH-5
Catch-3 Johnny Hedson on Splash 2.0 $400.00
Catch-2 Francisco Sohl on Sokehs Tour $300.00
Catch-2 Peter Saimon on Dolphin $150.00
We also awarded a prize of $100.00 for each of the largest fish in each species. Since we had a tie for wahoo and no mahi or billfish, the anglers who tied for first place wahoo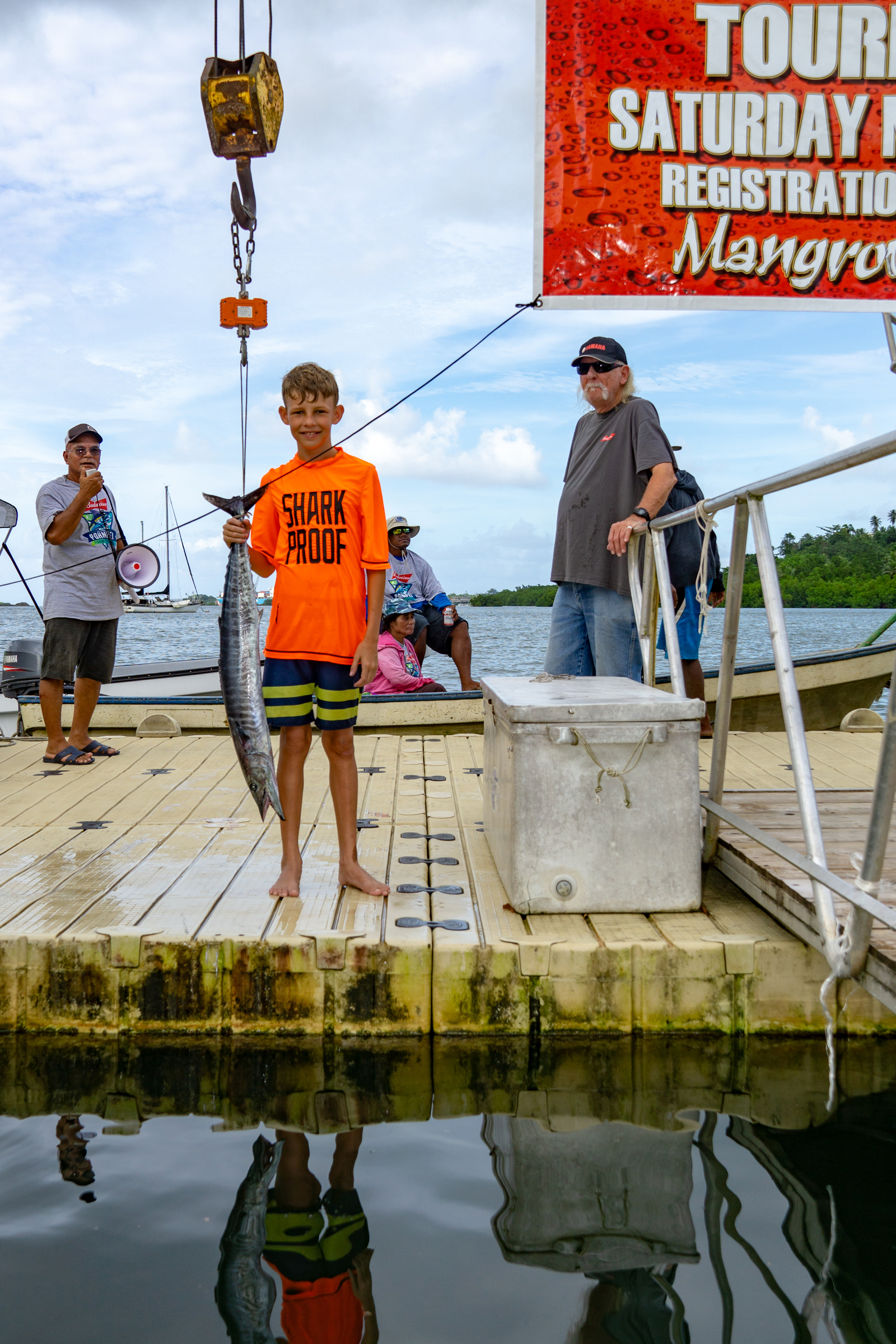 catches each received $100.00.
BIGGEST OF EACH SPECIES:
Yellowfin 29lb- Peter Saimon on Dolphin
Wahoo 25lb- Lara Trott on Pepe Erepani
Wahoo 25lb- Francisco Sohl on Sokehs Tour
Skipjack 10lb- Sean Sohl on Sokehs Tour
Anecdotally, there may have been some large barracuda caught during the tournament, but since they were not part of the tournament, they weren't weighed.
The club thanks the volunteers who made the tournament possible: Bill Pendergraft, Tina Albert, Praise Santos, Serlynn Kersey, and all the guys helping on the dock and the boom truck which unfortunately was not needed. A barbecue supported the Pohnpei Public Library, thanks to Uta Krause and Maira Dwyer. Many thanks to our sponsors Budweiser and Ambros/Shimbros.
All registered boats received a case of Budweiser and free t-shirts. Every angler who went out was still a winner.
We are scheduling the Mahi Mahi to be back for next tournament. See you then.