IOM celebrates International Migrants Day
Details

Category: News
Published: Tuesday, 08 January 2019 02:13
Written by Bill Jaynes
Hits: 328
The International Organization for Migration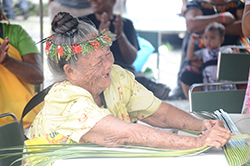 Who is a migrant? A father who travels to the United States to support his family.
Who is a migrant? An aunt who leaves the Philippines to find work in FSM.
Who is a migrant? A daughter who moves from the outer islands to go to school in the mainland.
Who is a migrant? A family who has to flee their home before a typhoon hits.
Who is a migrant? Me, you, us.
We here at the International Organization for Migration, or IOM, work on these questions every day in FSM. While each day is as important as the last, on December 18th of every year we celebrate International Migrants Day. On this day, we highlight the positive contributions of migrants and their fundamental role in sustainable development.
Who is a migrant? For us, a migrant is any person who is moving, or has moved across an international border or within a State away from his/her habitual place of residence, regardless of the person's legal status, whether the movement is voluntary or involuntary, what the causes for the movement are, or what the length of the stay is. In short, almost everyone is a migrant.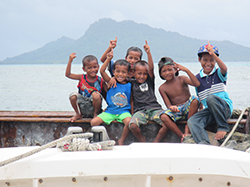 Migration is an important social and economic phenomenon in FSM, and the states of Chuuk, Yap, Kosrae and Pohnpei have all changed for the better thanks to migration. Whether it be a coworker, a student, a foreigner, or just a friend, we can all count on the positive contributions of migrations to society.
Just as we would treat our own fathers and mothers, aunts and uncles, brothers and sisters, and even that one cousin who sometimes gets a bit too loud during birthdays, with respect and dignity, so must we treat migrants. After all, whose loved one has not been a migrant?
We all deserve to be treated with dignity.
Find and follow us on Facebook @IOMMicronesia to keep up to date on our activities in FSM.