Holiday Wishes for a Merry Christmas & a Joyous New Year
Details

Category: News
Published: Tuesday, 08 January 2019 02:13
Written by Bill Jaynes
Hits: 646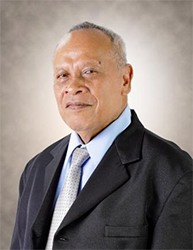 Dear Citizens of the Federated States of Micronesia,
Christmas is a season of unity, and unity for us all cannot be taken for granted; unity is, indeed, our greatest strength. Unity in our families, unity in our communities, unity in our islands, and unity in our country. We are four stars shining across the seas, and we are all each other's brother's keeper and our sister's keeper. It is a blessing to be of this country, as it is a blessing to serve you all as your President.
We in Micronesia are richly endowed in the good things from this Earth, in the love of our families, and the fellowship of our neighbors. Though we face many challenges across the spectrum, so too have we endured, and we will continue to endure, as we work together to build our communal vision of independence, our dreams of prosperity, and, yes, peace, unity, and liberty. For these are not only the words on our country's seal, but the ideals for which we stand together as one Nation.
We've accomplished much in 2018, and in 2019 we'll go even further. But, for now, as our families and communities celebrate the birth of our Lord and Savior on this blessed and important Christmas day, let us be thankful for one another, thankful for our families, and thankful for who we are as Micronesians.
From myself, Vice President George, and our families: Lenwo, Ranannim, Mogethin, Kaselehlie—and a very Merry Christmas and joyous New Year to each and every one of you. God bless the Federated States of Micronesia.
President Peter M. Christian