Tan Siu Lin Foundation donates 21,000 surgical masks to the FSM
Details

Category: News
Published: Monday, 30 November -0001 00:00
Written by Bill Jaynes
Hits: 2462
FSM Information Services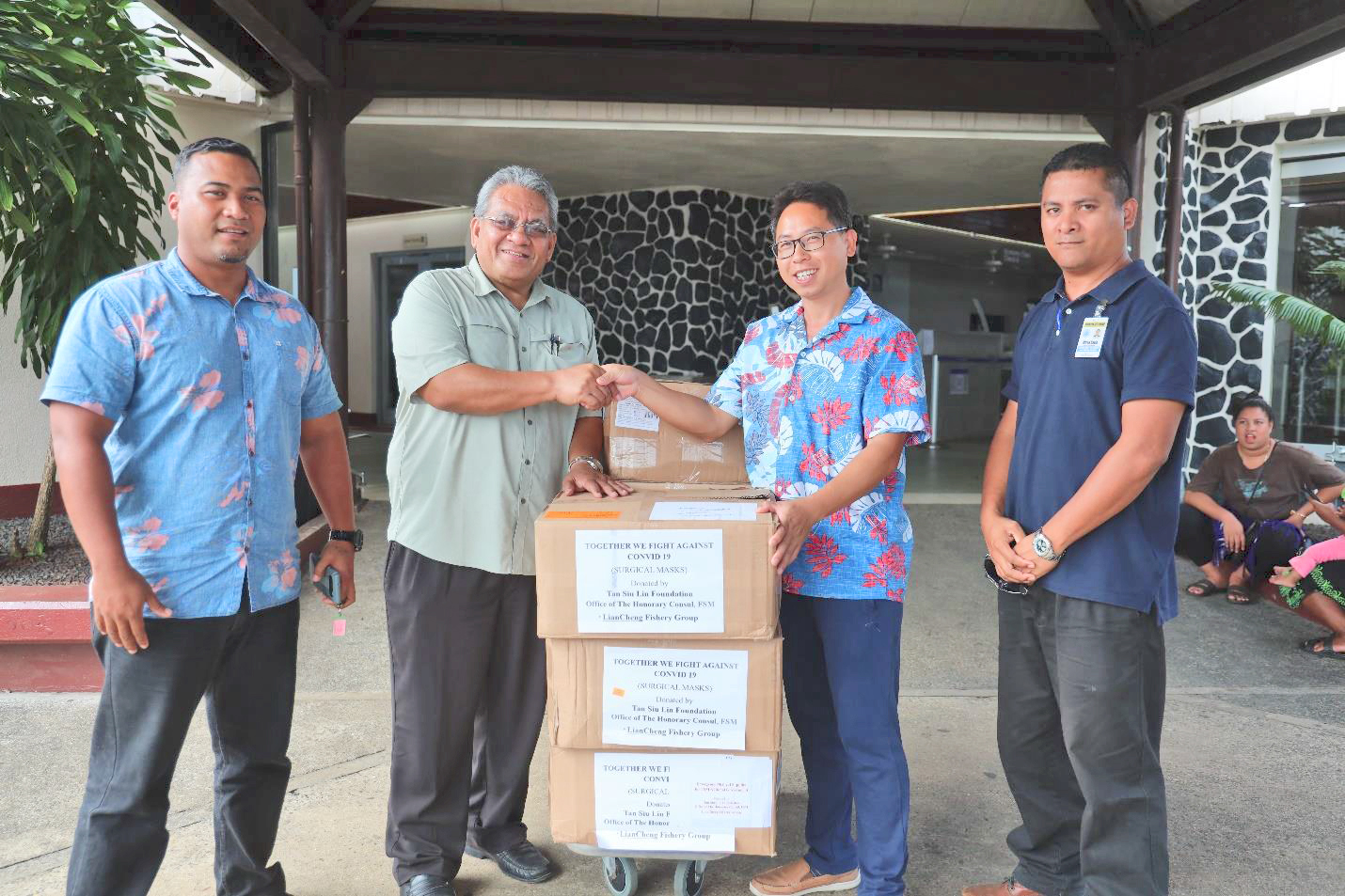 PALIKIR, Pohnpei—On February 21st 2020, the Honorable Livingston A. Taulung, Secretary of the Department of Health & Social Affairs, received on behalf of the Federated States of Micronesia (FSM) a donation of 21,000 surgical masks from the Honorable Dr. Tan Siu Lin, Founder of the Tan Siu Lin Foundation and Honorary Consul of the FSM in the People's Republic of China's Special Administrative Region of Hong Kong, to assist the Nation in its capacity-building efforts to mitigate the effects of the COVID-19 coronavirus. Representing Dr. Tan was Mr. Lu "Benson" Deng, Base Manager for LianCheng Overseas Fishery Co. Ltd's operations in the FSM State of Pohnpei.
Over the next several days, masks will be distributed to the FSM States of Chuuk, Yap, and Kosrae, along with teams of capacity-building personnel.
The FSM National Government extends its sincere appreciation to Dr. Tan for his generosity.