Pohnpeian to set world record in the Mariana Trench
Details

Category: News
Published: Wednesday, 31 March 2021 05:00
Written by Bill Jaynes
Hits: 418
Micronesia Conservation Trust
February 12, 2021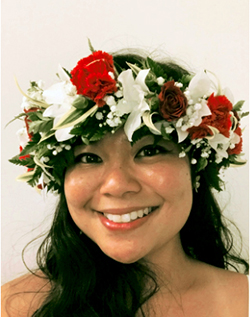 FSM--Happy International Day of Women and Girls in Science!
In recognition of the accomplishments of women in science in Micronesia, we are excited to announce that Bill Raynor Micronesia Challenge (BRMC) Scholar Ms. Nicole Yamase of Pohnpei, FSM will be joining an expedition to the Challenger Deep in the Mariana Trench. At 35,814 feet below sea level, it's known to be the deepest place on earth.
Ms. Yamase is currently completing her PhD in Marine Biology at the University of Hawaii Manoa Campus focusing on the ecophysiological responses of native and invasive algae under predicted climate change conditions. She is hoping to graduate this year.
The expedition is led by Mr. Victor Vescovo, World Record holder for having led the Five Deeps Expedition making him the first person to visit the bottom of the five oceans of the world. Once this journey is complete, Ms Yamase will become both the youngest person and only the third woman to ever journey to the Challenger Deep and will set a world record.
Is she scared? Not at all! In fact, she is more than thrilled. "Never in my lifetime did I think I would ever have the opportunity to visit the Challenger Deep in the Mariana Trench. I am so humbled to represent the FSM and women in STEM. This accomplishment is definitely not mine alone to claim but the whole Micronesia region. Kalahngan lap to Victor Vescovo, his crew, and the Micronesia Conservation Trust for making this possible."
More on this to come!