OFA Director Joseph Saimon to fill remainder of Lt. Governor's term
Details

Category: News
Published: Monday, 30 November 2015 15:39
Written by Kpress
Hits: 982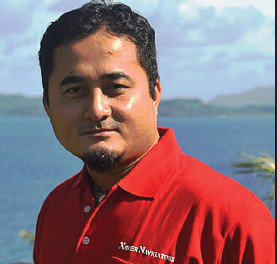 November 19, 2015
Pohnpei, FSM—This morning the Pohnpei State Legislature voted to confirm the appointment of Joseph Saimon to fill the remainder of the term for the office of Lt. Governor.
When former Governor John Ehsa resigned from office, former Lt. Governor Marcelo Peterson assumed the position of Governor which left the Lt. Governor's seat vacant. Governor Peterson appointed OFA Director Joseph Saimon to be Lt. Governor for the weeks that are remaining in the term. That appointment required the advice and consent of the Pohnpei State Legislature.
That consent came this morning.
At press time, the swearing in ceremony for Saimon had not yet been scheduled.