Japan donates modern oscilloscopes to COM FSM Pohnpei Campus
Details

Category: News
Published: Tuesday, 17 May 2016 08:07
Written by Bill Jaynes
Hits: 2359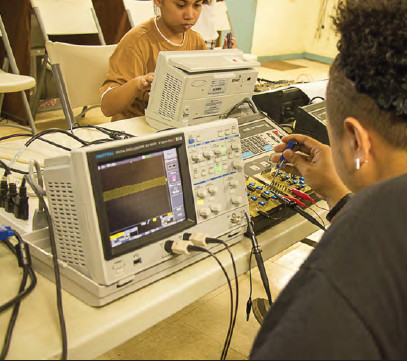 By Bill Jaynes
The Kaselehlie Press
April 25, 2016
Pohnpei, FSM—The government of Japan has provided three new high quality oscilloscopes to the Vocational and Technical program of the College of Micronesia FSM.
This afternoon, Ambassador Masaki Sakai and staff members received a demonstration of the oscilloscopes conducted by students and staff members at the Pohnpei Campus of COM FSM.
Gardner Edgar, Chair of the Technical and Trade Division explained that while the college had oscilloscopes they were very limited in what they could do. They were digital but the screens were analog. They also could only measure up to 100 MhzMHz and only on a single band.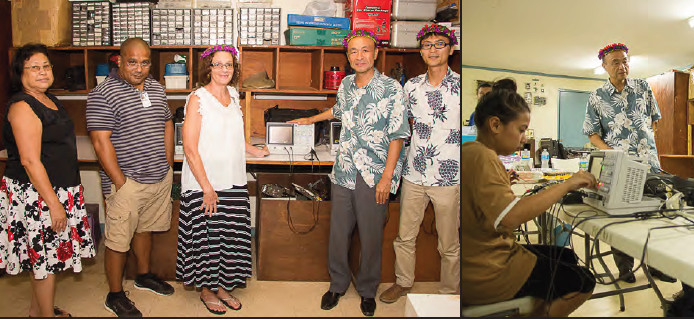 The new oscilloscopes, provided by Japan's Non-Project Grant Aid for Provision of Industrial Products can handle up to 500 MhzMHz, can measure four bands simultaneously, and have touch screens. Those oscilloscopes are more like what students would use in real world applications after graduation.
Ambassador Sakai said that he first made the request on behalf of the college a year and a half ago and he was pleased to see them in operatio