FSM sells off sea cucumbers harvested by Vietnamese alleged immigration violators
Details

Category: News
Published: Thursday, 18 August 2016 07:34
Written by Bill Jaynes
Hits: 2456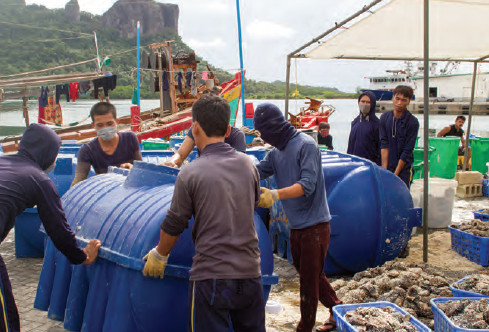 By Bill Jaynes
The Kaselehlie Press
July 26, 2016
Pohnpei, FSM—A substantial amount of sea cucumbers allegedly harvested by Vietnamese fishermen who were arrested for violation of immigration laws were put up for sale by the FSM Government.
FSM Secretary for the Department of Justice, Joses Gallen said that he authorized the sale. Information on the proceeds of the sale has been non-existent.
The FSM Public Defender who is defending the fishermen could not be reached for comment about the sale.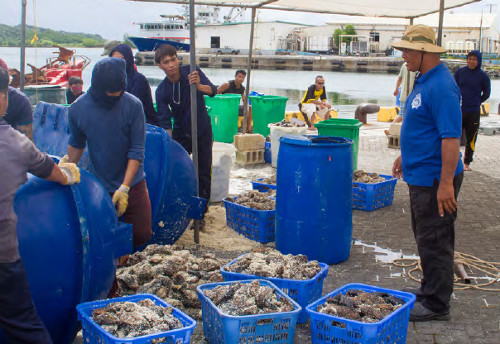 On July 4 the FSM Department of Justice charged all of the men for violation of title 50 of the FSM code. Title 50 says, "It is unlawful for a person who is not a citizen of the FSM to unlawfully enter or attempt to enter the FSM without having been issued an appropriate entry permit." The penalty for the charge is up to two years imprisonment and up to a $10,000 fine.
All 33 fishermen are up on charges of that violation and some face two charges, one of whom was convicted and deported after a similar crime a year ago.
After the arrest, the Pohnpei State jail was bursting at the seams. The Vietnamese "fishermen" were released after one night and confined instead at the Dekehtik dock
where they still reside.
According to FSM sources, Young Sun, was the buyer for all of the viable sea cucumbers that were aboard the vessels.
Young Sun is under a Temporary Restraining Order on their contract with Pohnpei State to manage a harvest of sea cucumbers in Pohnpei State waters. That restraining order did not restrict the company from buying allegedly ill gotten sea cucumbers from the FSM, obtained from the Vietnamese fishermen.
Anecdotal estimates of the sea cucumbers aboard the two vessels range from 10 to 20 thousand kilos.