While awaiting trial on federal charges Cary Lee Peterson lists "American Friends of Micronesia" as new client
Details

Category: News
Published: Monday, 02 January 2017 10:14
Written by Bill Jaynes
Hits: 3376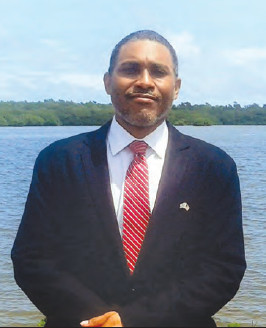 By Bill Jaynes The Kaselehlie Press FSM
Cary Lee Peterson has filed an LD-1 form with the US Secretary of the Senate to disclose a "new" lobbying client, "American Friends of Micronesia". An LD-1 form is used by lobbying firms to register clients. The Lobbying Disclosure Act requires the form to be filed with the Secretary of the Senate within 45 days of either the hiring date of a lobbyist to make a lobbying contact or when a lobbyist makes a second lobbying contact. Peterson created the committee by filing an FEC Form-1 with the Federal Election Commission in July of last year. It has been in existence since that time. Peterson is listed on that form as the Treasurer with the title Chief Director. The form also lists fictitious bank information, listing Bank FSM in San Francisco. There seems to be no basis to the claim on the LD-1 form that "American Friends of Micronesia" has hired Peterson to lobby on their behalf unless Peterson himself hired himself to lobby for the committee. Peterson claims on the form that he has been hired by "American Friends of Micronesia" to lobby on the issues of "bilateral affairs between the US and Micronesian Islands regarding reform of Trans-Pacific Partnership,
amendments and changes Compact of Free Association (COFA), in addition to broader national security and military presence in West Pacific to address sanctions with North Korea." The form provides a set of codes in order to list lobbying issues. Peterson listed them in the following order: BAN-Banking, CIV-Civil Rights/Civil Liberties, AGRAgriculture, DIS-Disaster Planning/ Emergency, MAR-Marine issues, EDU-Education, DEF-Defense, HOMHomeland Security, and TRD-Travel (Domestic/Foreign). Under additional lobbying interests he listed TOU-Travel and Tourism. The reports listing of the Federal Election Commission under the FEC Identification for the committee shows that other than the initial FEC Form-1 establishing the "American Friends of Micronesia", the committee has failed to file required reports with the FEC. Listed on the FEC page are three notices of failure to file for April, July and October quarterly filings. The notices say that "...failure to timely file a complete report may result in civil money penalties, an audit or legal enforcement action." The FEC page for the committee lists no reports that have been filed. It appears that the committee has seen no action since Peterson initially established it in March of last year, or if it has, it has not reported on it. Last March, shortly after Peterson's last visit to the FSM, the FBI arrested and charged him with two counts of false certification and securities fraud. He pled not guilty and was released from federal custody on a $200,000 bond last June. According to "The Center for Public Integrity", Federal authorities released him into the custody of his mother, who lives in Arizona. Court records show Peterson is currently subject to electronic monitoring and a daily curfew. Furthermore, Peterson was required to forfeit his passport and to resolve other, unrelated warrants for his arrest. During his visits to the FSM he promoted a Medical Marijuana program supposedly in partnership with Albania. He discussed plans to open a bank in the FSM, but after several conversations never submitted any of the required paperwork to the Banking Board to legally undertake such an activity. On his Facebook page Peterson posted photos of himself outside of the "One World Center", a beautiful office building in Kolonia, Pohnpei owned by Murphy Panuelo. His posting suggested that he had built the building as headquarters for the nonexistent, "East America Development Bank". He not only had nothing to do with the building at all but Panuelo had already denied him office space in the building. As soon as Panuelo heard about Peterson's Facebook posting he instructed Peterson to take it down. He did. The FSM has no relationship with Cary Lee Peterson to lobby on its behalf whatsoever. The FSM Department of Justice confirms that Peterson is still under investigation in the FSM.