Pohnpei SDA teams shine in Lincoln Nebraska Tournament
Details

Category: Sports
Published: Friday, 10 March 2017 10:50
Written by Eugene Pangelinan
Hits: 4183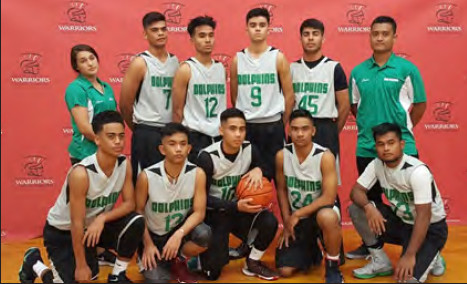 By Eugene Pangelinan
Lincoln, Nebraska
Arriving in the wee morning hours on Sunday morning from Littleton, Colorado on a Amtrak Train, the Pohnpei SDA mens and women basketball teams were met by Union College staff to welcome them and transport them to their accommodations at Union College. Pohnpei's SDA basketball teams could not imagine what was waiting for them over the course of eight days which included five days of basketball competition with among some of the top SDA schools from near and far. By all means, no team beat the distance the Pohnpei team had to travel to get to Lincoln Nebraska (6,690 miles according to Google) via United Airlines, Amtrak and Union College vans).
Accompanying the teams were Mens Basketball coach Miss. Michaela Garcia, Caleb Haakenson and Mr. Ryan Yamada. Pohnpei's mens teams pictured below included Danny Fredrick, Shelten Neth Jr., Brian O'keef Jr., XX Musrasrik, XXX Jano, XX Navarossa, XX Yamada, XX Perman and XX Esiel.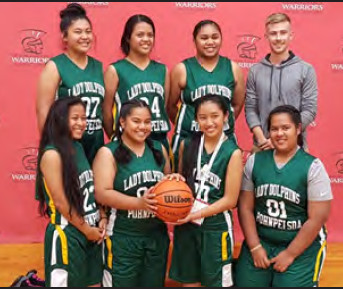 The women's basketball team included Jeanette Yamada, Danielle Edward, Britannia San Nicolas, Gracelynn Pangelinan, Sunshine Palik, Blossom Perman, and XX Mathias. The Pohnpei SDA's women had the fewest players making them very vulnerable with only two substitutions which eventually proved a challenge for the team to keep up with the fast paste events.
After four days of intense basketball completion, both teams played well and represented Pohnpei very proudly. Unfortunately both teams were eliminated but not easily providing stiff competition during their final games before elimination
Despite only a few supporters from Pohnpei residing in Lincoln and from some Pohnpeian residents from nearby areas and far travelled also to participate and support the Pohnpei teams throughout the events. At the end, Pohnpei SDA mens team won 3 of five games and Pohnpei womens team didn't win any games. More importantly, the women's team proved themselves when it came to the final's elimination game in which they played the Ozarks. Despite lacking enough players throughout the tournament, the girls played their hearts out and gave it all their best down to the last second but came up short. Their perseverance and competitiveness was vastly appreciated by the local residents commenting the Pohnpei team displayed the strongest team spirit and were adored by many. During the congratulatory shakes, one Ozark player commented "that no team wanted to be the one to beat the Pohnpei team because they just so deserved to place better but it was recognized that they only had seven players compared to 15 players on all the other teams. They were definitely the best team!"
The rest is history and only pictures can speak a thousand words.