International Women's Day 2O17 Celebrated In Pohnpei
Details

Category: News
Published: Monday, 20 March 2017 08:20
Written by Pohnpei Women's Advisory Council
Hits: 2595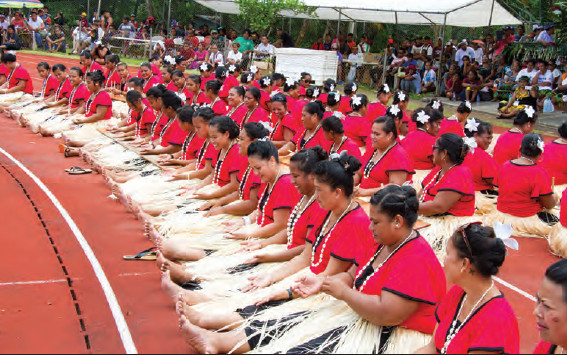 Pohnpei Women's Advisory Council
March 9, 2017
Pohnpei--The Pohnpei Women Advisory Council (PWAC) celebrated International Women's Day in Pohnpei from March 4-8, 2017. PWAC, is the umbrella organization for women groups in Pohnpei, with 31 groups and over 2,000 members.
The theme for this year's International Women's Day, is: "Pledge for Parity" - translated in the local vernacular as: "Poasoahniki Wahu oh Utuht Pene Pwe En Kak Kairada Epwel Pahrek, Ohnopek oh Soanamwahu ohng Kapwukoah kan me Poahsoane Ieias Mwahu en Ohl, Lih, Peinakapw oh Mwanakapw akan nan Pohnpei. (Engin Kehlap) "
On Saturday, March 4, members of PWAC organized a clean-up outside the Pohnpei State Hospital and planted trees and flowers. On Sunday, March 5, PWAC visited the patients at the hospital and inmates at the Pohnpei State Jail, conducted prayer services and provided hygiene kits, food and donations. A workshop was held on Monday, March 6 for during which the Conservation Society of Pohnpei, FSM Department of Health, State Social Affairs, State Department of Health and UN Joint Country Presence were invited to present on their current activities and how they can work in partnership with the PWAC.

Tuesday, March 8 was celebrated at the Pohnpei Track and Field, from 10 a.m. to 6 p.m., with speeches, display of arts and crafts, agricultural and marine products with traditional and modern dances. The FSM First Lady, Mrs. Maurihna Christian, delivered the keynote address while Governor of Pohnpei, Honorable Marcelo Peterson gave special remarks. First Lady Christian congratulated PWAC for organizing this year's IWD and encouraged the Pohnpeian women to continue their efforts, by joining with other FSM women and other countries, to promote gender equality. The same sentiment was echoed by Governor Peterson.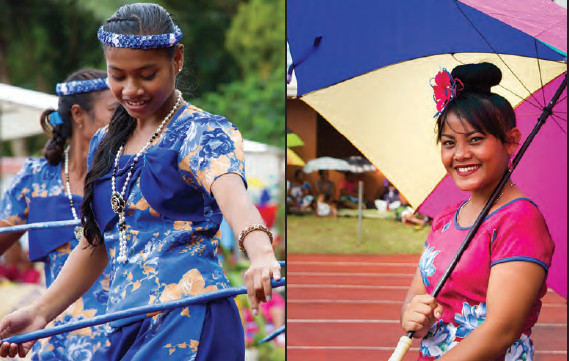 PWAC in partnership with the Pohnpei State Department of Education, launched an art and essay contest with the schools in Pohnpei. Participating in the art and essay contests were ECE to 8th graders. The State Department of Education and PWAC, will host a separate awards ceremony for all the student winners. The names of the student winners will be published in the next KPress.
"This year's event was a great success", says PWAC President Susana Sohs. PWAC would like to recognize the following individuals, government and businesses for their support in making this year's IWD a reality: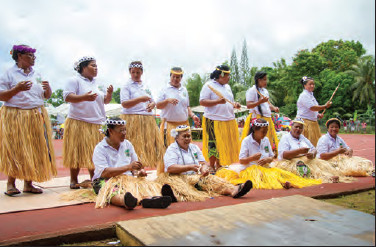 Senator Berney Martin
FSM National Government
Pohnpei State Government
Canada Government
Micronesia Productions
FSM Development Bank
Embassy of the People's Republic Of China
Genesis Hospital
Caroline Fisheries Corporation
MMIC
En's 7 Stars
Tuna Commission
RS Roque Print Shop
Senator Brian Etschiet
Martin's Enterprises
COM-FSM