FSM voters go to the polls—Dual Citizenship again fails to pass voter scrutiny
Details

Category: News
Published: Monday, 20 March 2017 08:24
Written by Bill Jaynes
Hits: 2870
By Bill Jaynes
The Kaselehlie Press
March 10, 2017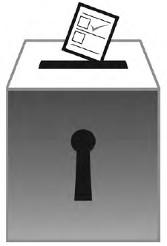 FSM—On Tuesday of this week FSM voters turned out to vote for their representatives for the two year seats at the FSM Congress and also to vote on the question of whether or not the Constitution should be amended to allow its citizens to have dual citizenship.
This afternoon, the National Election Commission sent a letter to President Peter Christian with the certified results of the election.
In his letter to the President, Tony Otto, National Election Director wrote that the reason that the results were a bit delayed was because the State of Chuuk didn't send its results in until late this afternoon.
The proposed Constitutional amendment to allow dual citizenship failed to pass. For a Constitutional amendment to be added, 75 percent of the votes in 75 percent of the states need to vote "yes" to amending the Constitution. 85 percent of Kosrae voters voted for the amendment. Pohnpei's votes fell short of the standard by 4.79 percent. Only 61 percent of Chuuk's voters approved the amendment and in Yap, it was only 52 percent.
Kosrae's representative to Congress for the next two years will be encumbent Paliknoa K. Welly, who ran unopposed for the seat.
Pohnpei has three two year seats. Encumbents Ferny S. Perman and Esmond Moses will occupy two of those seats. Dion G. Neth will take the seat currently occupied by Senator Berney Martin.
Chuuk has five two year seats. Voters chose, Florencio Singkoro Harper, Victor "Vicky" Gouland, Tiwiter Aritos, Doresio Konman, and Robson Romolow to take those seats.
Once again Isaac V. Figir will take the two year seat for Yap.
This year's election offered voters the opportunity to potentially seat the first two women to serve in the FSM Congress. Though the women made good showings in the election, voters did not choose them.