Chuuk State Legislature Approves $3M for New Chuuk Campus
Details

Category: News
Published: Monday, 20 March 2017 08:59
Written by Kpress
Hits: 1830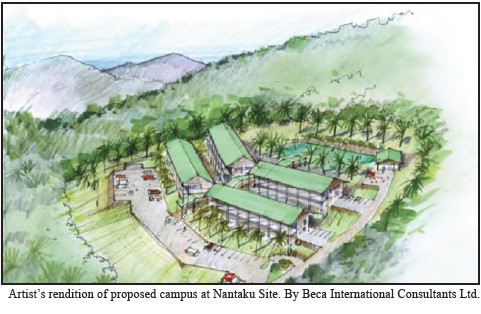 (Palikir, Pohnpei) – The Chuuk State Legislature approved in its April 2016 session, a $3,000,000 contribution for the construction of a new Chuuk Campus at the proposed Nantaku site on the island of Weno. In a memorandum released by Chuuk State Governor Johnson S. Elimo on October 6, 2016, he congratulated the Chuuk State Legislature for its enactment of Act No 13-18 which the Governor signed into law and designated as Chuuk State Law No 13-16-09.
The Governor also stated that this shows the commitment of Chuuk State's basic responsibility which is to provide for the continued educational development for its citizens. The college community, together with the leaders of Chuuk State look forward to improving services to the people of Chuuk and the Federated States of Micronesia.
Student success remains at the center of the college's efforts to achieve its mission to be a "learner-centered institution of higher education that is committed to the success of the Federated States of Micronesia by providing academic and career & technical educational programs characterized by continuous improvement and best practices".