Australia displays "Yiwarra Kuju: The Canning Stock Route" Aboriginal photos
Details

Category: News
Published: Monday, 31 July 2017 12:58
Written by Bill Jaynes
Hits: 928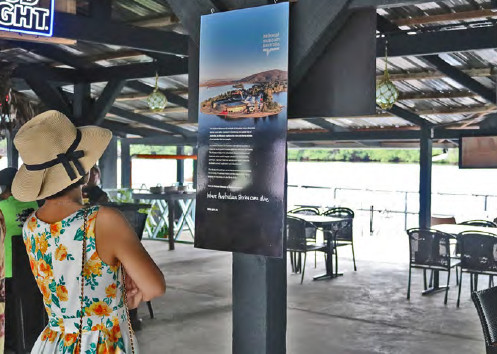 By Bill Jaynes
July 3, 2017
Pohnpei—The Australian Embassy in Pohnpei hosted a cocktail party at Mangrove bay on July 3 to mark the opening of an Indigenous photo exhibition entitled "Yiwarra Kuju: The Canning Stock Route". That evening the photo prints were on display at Mangrove Bay. On the next day, they went up in the arrivals lounge of the Pohnpei International Airport.
The display is to mark the 'National Aborigines and Islanders Day Observance Committee' or NAIDOC, celebration which this year runs from the 2nd to the 9th of July. Ambassador George Fraser said that the event is a great opportunity to participate in a range of activities and to support Australia's local Aboriginal and Torres Strait Islander communities.

"The origins of NAIDOC Week can be traced back to the 1920s when groups sought to increase awareness of the status and treatment of Indigenous Australians in the wider community," Ambassador Fraser said. "Aboriginal and Torres Strait Islander culture is the oldest continuing culture on earth. It continues to evolve and contribute to Australia's cultural diversity."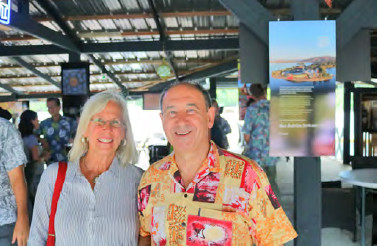 "In August 2015, Australia's Department of Foreign Affairs & Trade released its first Indigenous Peoples Strategy. It embeds consideration of indigenous people's issues across the full range of Australia's foreign and trade policy, public diplomacy, aid programs and internal corporate management.
This commitment to indigenous human rights also forms a key pillar of Australia's bid for a seat on the UN Human Rights Council 2018-2020", he said.
"We are committed to providing further opportunities to assist indigenous peoples – both in Australia and overseas – to overcome social and economic disadvantage.
"I invite you all to look at the Yiwarra Kuju exhibition, which features stories and wonderful artworks from senior and emerging Aboriginal artists and traditional custodians who returned to their Country in Australia's Western Desert."
"For those of you who have not heard of stock routes before; they were developed across Australia as the pastoral industry expanded and were essentially defined routes through government land along which cattle could be driven either between pastoral properties or from pasture to market.
"Such routes typically allowed for access to waters and grasslands so that stock could be fed and watered. It is not unusual, therefore, to find that they often take in stream corridors, lakes, ponds and waterholes.
"These corridors, officially two to three kilometres wide, allowed for the free movement of stock through the freehold and leasehold lands of the pastoral stations. Many Aboriginal people found work as stockmen and support labour in the pastoral industry.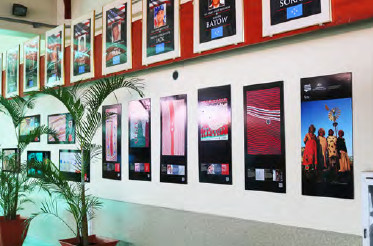 "The Canning Stock Route itself runs 1850 kilometres through northern Western Australia.
"The history of the Canning Route is, therefore, not just an important story of the development of the north of the state of Western Australia. It is also a case study of events and issues that accompanied the development of stock routes across Australia. As such, it is a national story," he said.
The exhibition was provided by the National Museum of Australia. "Behind the artwork are important stories of people and places, clash of cultures, survival and resilience. Dots, lines, plants and animals are an integral part of Indigenous Art and modern Australia's cultural iconography," the Ambassador told the gathered diplomats and FSM leaders.