FSM arrests first alleged violator of its expanded fishing exclusion zone
Details

Category: News
Published: Friday, 01 September 2017 15:02
Written by Bill Jaynes
Hits: 1288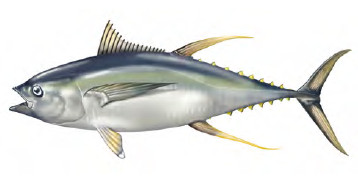 By Bill Jaynes
The Kaselehlie Press
August 21, 2017
FSM—The Federated States of Micronesia has filed a complaint for civil damages and forfeiture against a fishing company, a vessel, and the ship's captain for allegedly violating the FSM's new 24 mile fishing exclusion zone expanded from 12 miles. The enabling legislation to expand the exclusion zone was a drive to exclude 10 percent of FSM's waters from fishing. The law is so new that the FSM Supreme Court couldn't find it in its code. The FSM Department of Justice had to supply a copy of the relevant FSM code.
Defendants are Wang Sheng, Liancheng Overseas Fishery (Shenzen) Company, Ltd. And the vessel Shne Lian Chang 881 along with all of the vessel's "fishing gear, furniture, appurtenances, stores and cargo."
The complaint alleges that the defendants fished on August 7, 9 and 10 within 22 nautical miles of Losap Atoll in Chuuk State.
The FSM has asked for the maximum fine penalty of $50,000 for each of the alleged violations for a total of $150,000. They have also asked the court to require that the vessel and all of its contents be forfeited to the FSM.
On August 21, the FSM stipulated to a bond agreement of $165,000 for deposit to the court, to release the vessel and all of the fish on board. The FSM considered the amount to be a suitable bond until hearings can take place and rulings entered.