Miss Kitti crowned as Miss Pohnpei Liberation Day
Details

Category: News
Published: Monday, 18 September 2017 09:21
Written by Bill Jaynes
Hits: 1347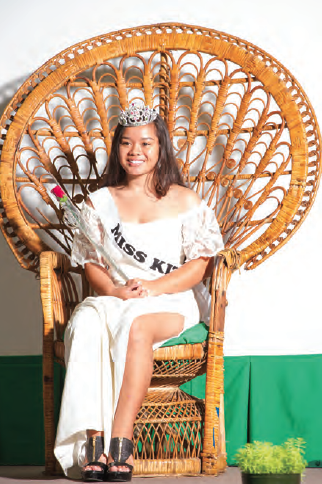 By Bill Jaynes
The Kaselehlie Press
Pohnpei, FSM SEP18, 2017
--Miss Kitti, Chasity Ann Salvador has been named as Pohnpei Miss Liberation Day after a crowning ceremony held at the PICS gymnasium this evening. Miss Sokehs, Zelain Perman was the first runner up. Miss Sapwuafik, Freida Abraham was the second runner up, and Miss Kolonia, Yasmine S. Ehpel was the third runner up.
During the crowning ceremony contestants participated in an "Urohs" (local skirt) competition during which they had to explain the significance to their culture of their elaborately embroidered skirts. They also were each asked a single question and the judges evaluated their responses as part of their decisions.
Outside of the crowning ceremony the contestants participated in a float contest and also were required to raise funds. The four contestants together raised over $20,000 in just a few weeks. The amounts they raised were also figured into the final results of the contest. 50 percent of that money will be used to offset some of the considerable expense of the Liberation Day festivities and the sporting events leading up to it. The remaining amount will go back to the individual contestants for scholarship purposes.
Lululeen Santos said that the organizers envision a much large competition next year with more of the municipalities participating. The dream for upcoming competitions is to establish a scholarship fund from the fund raising activities of the contestants.
She said that all of the activities the contestants participated in did figure into the final results of the pageant, it worked out through coincidence that the order of the winners followed along with the amount of money each of the contestants raised. She said the contest was not designed that way but that was the way it ended up. Miss Kitti raised over $7500. Miss Sokehs raised over $7000. Miss Sapwuafik raised over $4000, and Miss Kolonia was able to raise over $2000.
Santos said that the idea for the competition came late for the organizing committee. Though representatives of each of Pohnpei's municipalities said they would provide contestants from their municipalities only six did. Because of the limited time to prepare contestants, two of the municipalities decided it would be best to refrain from the contest. Santos said that it was up to each of the municipalities to determine how their contestants would be selected.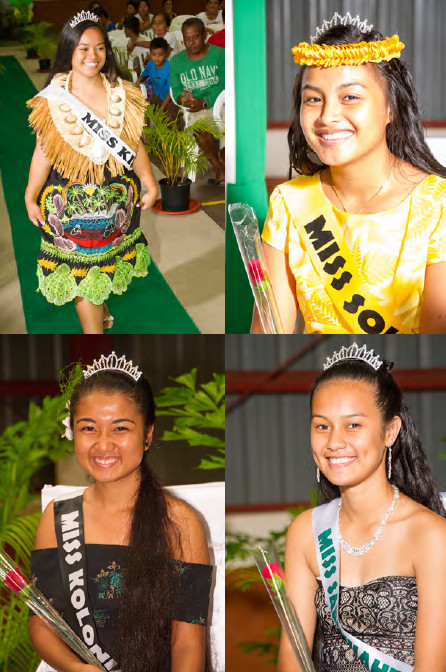 Contestants had to meet certain minimum qualifications. They each had to have a grade point average of 3.5 or higher. They had to be drug free and still be in school. They had to reside in the municipality they represented and they had to be willing to assist on Liberation Day.
Santos said that the committee hopes for a much larger, and more organized competition next year.
Congratulations to all of the contestants.
Liberation Day closing festivities will be at the PICS track and field beginning at 9:00 am on September 11, 2017.