Team FSM to compete in 2017 Asian Indoor and Martial Arts Games in Turkmenistan
Details

Category: Sports
Published: Monday, 18 September 2017 09:38
Written by Jim Tobin
Hits: 3306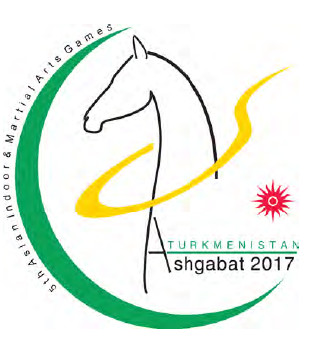 By Jim Tobin
FSM National Olympic Committee
The Federated States of Micronesia will now be sending 11 athletes to Ashgabat, Turkmenistan to compete in the2017 Asian Indoor and Martial Arts Games. The FSM will be competing in Wrestling, Swimming and Athletics (Track and Field). Ashgabat 2017 games are from September 17-27, 2017.
The FSM sports delegation, attending the Ashgabat 2017, will include 5 wrestlers (Dukay Tairuwepiy, Richard Nakasone, Thomas Wichlibuch Jr, Myron Damian and Ryan Ifamilik), 4 swimmers (Dionisio Augustine II, Kaleo Kihleng, Jourdyn Adams and Taeyanna Adams) and 2 runners/sprinters (Estanis Ikelap Jr and Alvin Martin). The coaches are Larry Uwelar (Wrestling) Sweeter Daniel (Swimming) and Rendy Germinaro (Athletics). The FSM Chef de Mission is Ted Rutun. Welbert (Donnie) Samuel will be an administrative staff. The FSM delegation will be led by Berney Martin. Jim Tobin, FSMNOC Secretary General will not attend but will be traveling to Yap to assist with the planning and organization of the 2018 Micronesian Games.
Over 2,000 athletes from all over the Asia and Oceania regions will participate in 21 sports in the Asian Indoor and Martial Arts Games. The majority of TEAM FSM will depart the Pohnpei on September 11 and arrive in Turkmenistan in September 13. The Opening Ceremony will be held at 7:00pm, September 17. Dionisio Augustine II will be the FSM flag bearer. TEAM FSM will return on October 02.
This will be the first Asian Indoor and Martial Arts Games that the FSM has participated in. The FSM National Olympic Committee has been a member of the International Olympic Committee (IOC) since 1998. The IOC had recommended that the small Pacific countries, like the FSM, that participate in the Olympic Games, compete in more regional competitions to try to improve the results of the FSM Olympic athletes.
The FSMNOC received funding support from Asia National Olympic Committees, Turkmenistan National Olympic Committee and International Olympic Committee grants for the costs of economy airfares, Ashgabat accommodation, uniforms, insurance and travel stipends for all TEAM FSM members.