Internal investigation determines alcohol not a factor in wreck of police car
Details

Category: News
Published: Thursday, 15 February 2018 03:00
Written by Bill Jaynes
Hits: 1130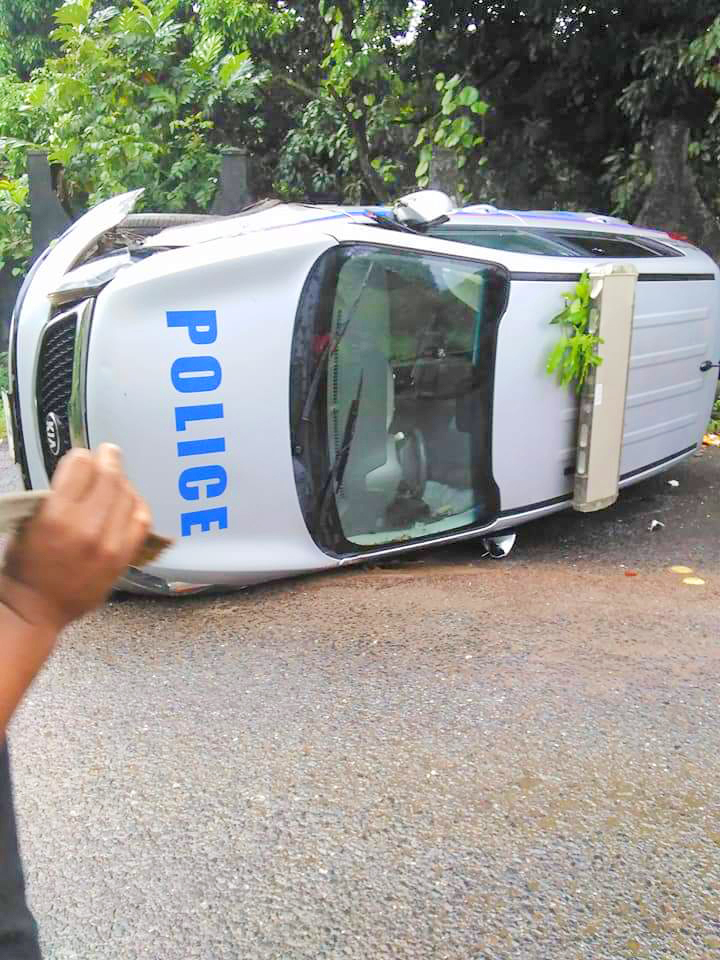 By Bill Jaynes
The Kaselehlie Press
January 25, 2018
Pohnpei—On January 20, the morning after the Pohnpei Department of Public Safety had a party at Flamingo, a probationary police officer flipped a police car onto its side in Nett. According to Police Chief Edmund, the car was a total loss.
Chief Edmund said that the department's internal investigation determined that alcohol had not been a factor. "The officer passed a field sobriety test after the accident," he said.
Edmund said that the officer, who is new to the department, had spent the previous night sleeping at the police department in Kolonia until his shift started because he had not been able to find transportation to his home in Madolenihmw.
Photos of the scene that circulated on Facebook showed a can of "Red Horse" inside the vehicle. Chief Edmund said the officer had earlier confiscated the can from someone who had been drinking on the road. The officer confiscated the beer and poured it out.
Chief Edmund said that the internal investigation had been completed and that the department was in the process of considering the proper disciplinary action.
He said that he didn't feel it would be appropriate to provide the officer's name.