FSM to host WCPFC 15
Details

Category: News
Published: Thursday, 15 February 2018 02:59
Written by Bill Jaynes
Hits: 894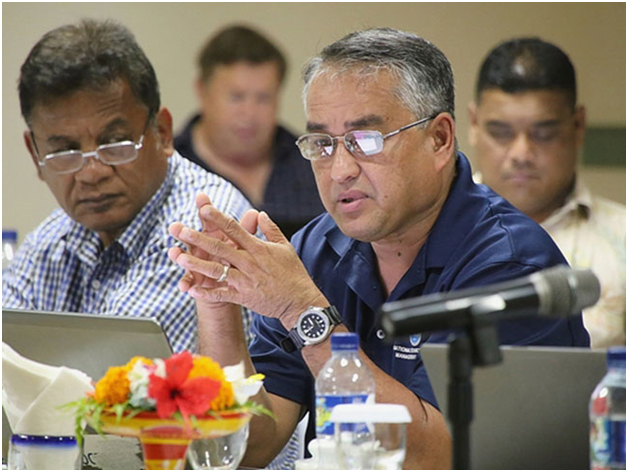 At the 14th Annual Meeting of the Western and Central Pacific Fisheries Commission meeting held in Manila, Philippines last December, the Commission agreed that the 15th Annual Session will be held in Pohnpei, FSM from December 3-7, 2018. The FSM Head of Delegation to the 14th Annual Meeting, NORMA Executive Director Eugene Pangelinan tabled FSM's proposal to host the meeting following Nauru's withdrawal to host due to difficulties in meeting the basic requirements for hosting such a big event.
Hosting such a meeting is a significantchallenge and can be very time consuming and requires a lot of logistics and planning. The FSM has hosted big meetings in the past but this meeting is much bigger and requires more preparation and resources. "While accommodating up to 550 people can be a challenging task for FSM, especially with sufficient accommodations for meeting participants in Pohnpei for up to two weeks, I am confident with good preparation, planning and support of the public and business community, FSM can host such a big event" say Feleti Teo, Executive Director of the Pohnpei based WCPFC Headquarters. The last time such a meeting was held in Pohnpei was in 2005, the 2nd meeting of the Commission. "While FSM has grown accustomed to hosting Technical meetings of the Commission once or twice a year since its establishment, hosting the annual session is almost twice the workload and therefore we are taking early steps to ensure that we prepare well and plan accordingly" said Eugene Pangelinan. Pangelinan further stated that "Hosting this meeting will infuse into the FSM economy more than $600,000 and this is why FSM must prove it can host these meetings successfully, if we do it well, it can potentially lead to more annual meetings of the Commission in Pohnpei in the future". President Christian had authorized the FSM delegation to the WCPFC meeting in Manila to accept hosting the meeting if there was a need for FSM as host of the WCPFC Secretariat to step in and assist. The opportunity arose and we did what we were tasked to do said Mathew Chigiyal, Deputy Director of NORMA. Now we need to work with the business community, civil society, Pohnpei State Government, and the national government to organize ourselves and make sure Pohnpei is ready in time.
The Annual Session is held annually and rotates among the members. Up to 550 participants normally attend this meeting including delegates from 40 countries and governments, international and regional organizations, non government organizations, Secretariat staff, and the media.