Japanese Government presents School bus to St. Cecilia in Chuuk
Details

Category: News
Published: Tuesday, 10 April 2018 03:22
Written by Bill Jaynes
Hits: 888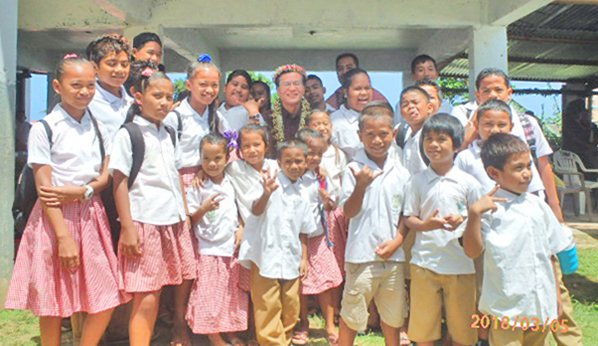 On March 5, 2018, The Grant Contract Signing Ceremony was held at St. Cecilia School Yard for the Project for Procuring School bus to St. Cecilia School which provided the school with $31,830USD under Grant Assistance for Grass-roots Human Security Projects.
The objectives of this project are to address the problem of student tardiness and to provide security for students by providing a school bus. Currently the school does not have school bus so that it takes more than one hour for some students to attend the school and when it rains heavily, it is very difficult for students to come to school on time due to the flood.
Mr. Mondale Tim, the Special Assistant to Governor, Chuuk State, showed his gratitude for the generous assistance from the Government of Japan.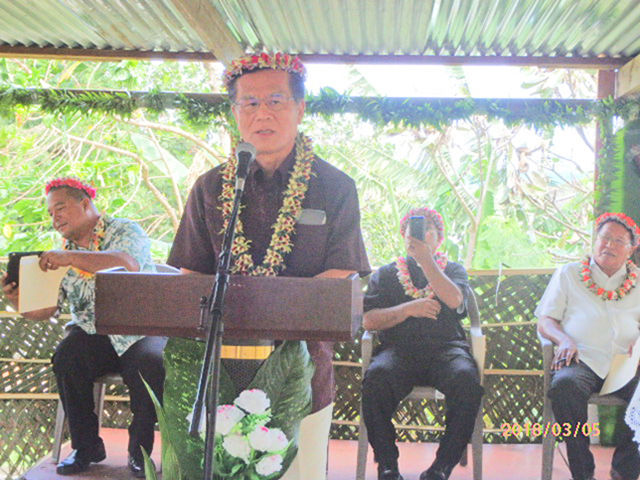 He also stated that this project will provide security for students (to and from school) and improve the school enrollment. Mr. Anselmo Daniel, Chuuk ODA Coordinator, expressed his sincere appreciation to Ambassador Horie and the People of Japan for making this project happen and for continuing support to the FSM. In his address, Ambassador Horie, stated that the school bus which will be procured under this project will benefit the students of St. Cecilia School and hoped the vehicle will arrive early.
The ceremony was witnessed by Mr. Angelino Rosokow, the Chief of Public Affairs Department of Administrative Service of the Chuuk State Government, Mr. Jessie William, the Chairman of the St. Cecilia School Administrative Board, the other board members, teachers and students and a staff of the Embassy of Japan in the FSM.