Students gearing up toward robotics competition
Details

Category: News
Published: Thursday, 12 April 2018 00:08
Written by Bill Jaynes
Hits: 699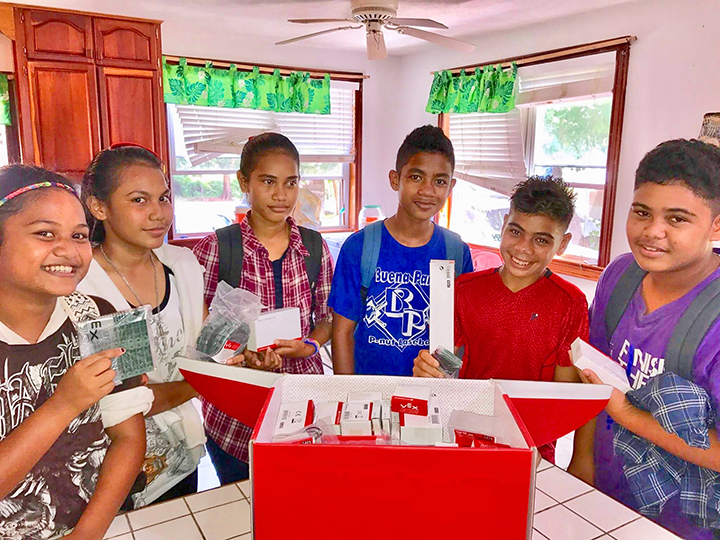 (Colonia, Yap) Scale, isolation, and limited natural resources are major barriers to economic development in the many tiny islands of Micronesia. The islands of this remote and strategically situated nation span a length nearly the distance from Los Angeles to New York across the remote Western Pacific
These challenges aren't stopping hard working high schools of the Yap Robo League. Students from five of Yap State's high schools have been working to design, build, and operate complex robots constructed from simple parts, and will showcase their achievement in a public competition and science fair this May.
The Yap Robo League was created by Habele, a volunteer driven, US based nonprofit, with deep ties and cultural fluency across Micronesia, in 2011. Established in 2006 by former Peace Corps Volunteers, Habele is heavily reliant on cash and in-kind donations, as well as gifts of time and talent, from individual American citizens.
In 2017, the Office of Insular of Affairs, under the leadership of Douglas W. Domenech, Assistant Secretary for Insular Areas, invested in a pilot project to expand the league, growing this hands-on STEM program from two independent high schools to five public and private high schools across Yap State.
"Habele's work is founded on the recognition that publicity, competition, and consequences empower and sustain long term ownership and capacity," explained Scott Leis, a former Peace Corps Volunteer and Habele's CEO.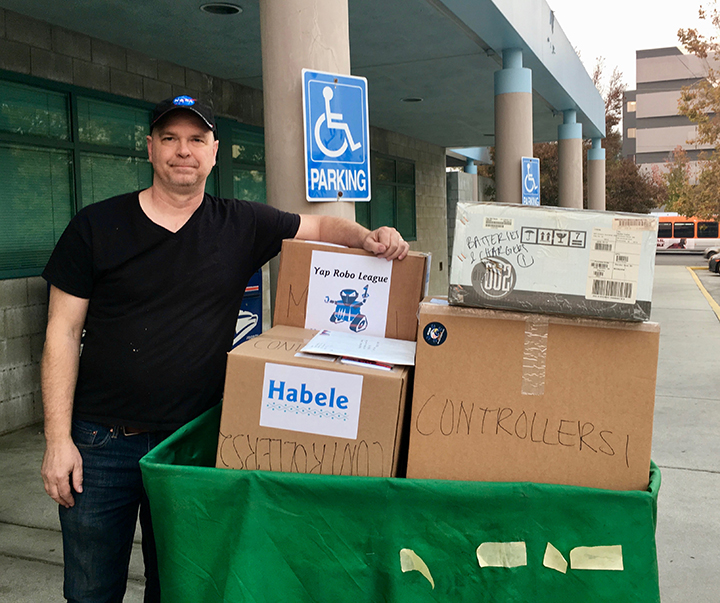 Ameila Weiss, Director of Habele's STEM Department, provided instruction for students and school staff this winter at a series of workshops and trainings. Her visit followed extensive community meetings and consultations with local leaders and parents by Habele's senior leadership at the start of the school year. The schools on Yap have also been paired with robotics teams at high schools in the United States, who've provided additional technical support as well generous in-kind donations of robotics parts
Now, Deborah Weiss of the Habele's Special Projects Section is working with Teresa Filepin, Director of Yap State's Department of Education, and the staff of all five participating high schools to plan the day long robotics exhibition in Colonia, scheduled for May 22, 2018. "We are all tremendously excited about the progress made by each team," explained Michael Wiencek, Principal of Yap Catholic High School, one of the original Yap Robo teams, and which fielded the team that represented the Federated States of Micronesia at the First Global international robotics Olympics in Washington, DC last summer.
As the students make progress toward their May 22 goal, incentives and rewards flow in, most recently in the form of 11 boxes of donated robotics parts mailed by the Eagle Engineering robotics team of Chaminade Prep, a Habele partner school in Los Angeles. "Building on our relationship with the students of Yap, and empowering them with more materials to build robots, is tremendously satisfying," said Tommy Smeltzer, coach of Eagle Engineering. "As Habele reminds us time and again, the strength of these remote island lays in their human capital, and for us that is a high yield investment."