Where there is no vet: U.S. Army provides animal care, surgeries in Yap during Pacific Partnership 2018
Details

Category: News
Published: Thursday, 12 April 2018 00:08
Written by Bill Jaynes
Hits: 593
COMLOG WESTPAC/DVIDS
March 31, 2018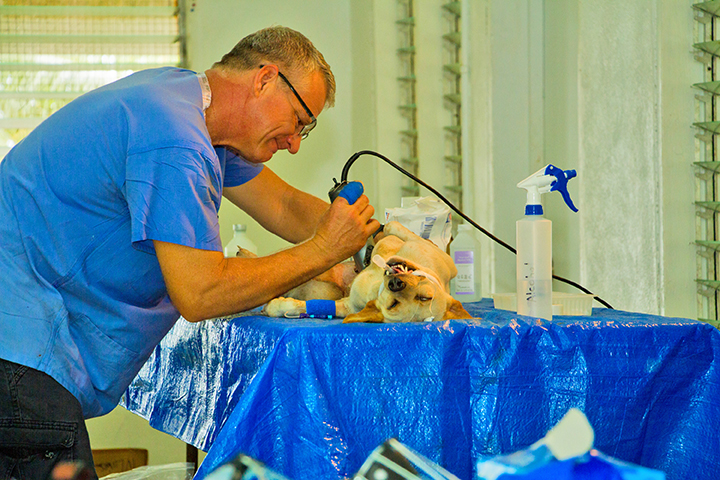 YAP, FSM — Two U.S. Army veterinarians and an animal care specialist conducted surgeries on dogs and cats and shared knowledge and practices with local volunteers during Pacific Partnership 2018 in Yap, Federated States of Micronesia, March 26-29.

Veterinarians Capt. Adam Boe from Fort Shafter Hawaii, Capt. Trevor Tenney from Naval Base Yokosuka, and animal care specialist Spc. Diamond DeWindt from Kadena Air Base Okinawa provided vaccinations and conducted spay and neuter surgeries to nearly fifty animals.

"There are no practicing veterinarians in Yap," said Boe. "The U.S. Army is the only branch of service with clinical veterinarians, and we are honored to be here in Yap working side-by-side with local professionals."

Prior to conducting surgeries on March 23, the three veterinarians met with volunteers from the Yap Animal Protection Society (YAPS) to discuss about basics of first aid, euthanizations, preventative medicine, zoonotic diseases, animal husbandry and other common animal diseases.

"YAPS consists of nearly twenty volunteers dedicated to bringing veterinarians from nearby countries through donations and fundraising campaigns," said Tenney. "YAPS is a great resource, and we realized that by sharing techniques and practices, YAPS volunteers will be able to better assist veterinarians during surgeries."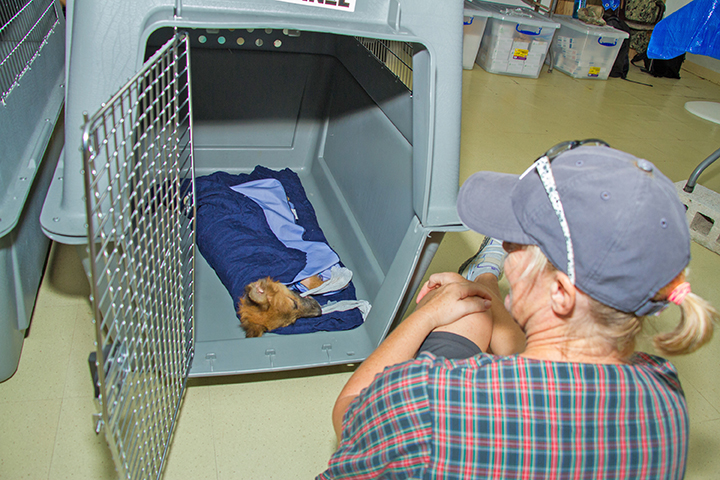 As part of the Pacific Partnership 2018 mission to provide sustainable practices in Yap, the veterinarians shared knowledge to improve and increase efficiency of food production from chickens and pigs through discussions on nutrition, housing and medical care.
"As the animal care specialist, Spc. DeWindt's expertise in these areas was truly appreciated by YAPS," said Boe. "Spc. DeWindt encounters every aspect of animal care, and she is a vital member of our Pacific Partnership team."

The veterinarian team also participated in the Community Health Engagement (CHE) at the Yap Memorial Hospital as part of a team of more than 35 Sailors, Soldiers and Airmen from U.S., United Kingdom, Australia and Japan.

"The most important aspect we, as visiting veterinarians, can do is to provide the necessary education to the local community about animal care so that the knowledge and experiences we share together during this year's Pacific Partnership will last well into the future," said Tenney.