Two Xavier High School Students Receive Coveted APIC Scholarships to Study at Sophia University in Tokyo
Details

Category: News
Published: Thursday, 31 May 2018 00:41
Written by Bill Jaynes
Hits: 938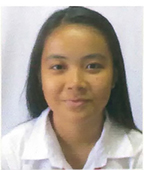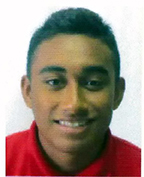 Association for Promotion of International Cooperation
TOKYO – Two graduating seniors from Xavier High School in the Federated States of Micronesia have been awarded the coveted APIC Scholarship that covers all expenses related to full-time degree studies at Sophia University in Tokyo, Japan.
Chloe Rose Ann Arnold of Chuuk State and Paul Charley, Jr. of Kosrae State, both in the Federated States of Micronesia, will begin studying for undergraduate degrees at Sophia University this fall. They will join five other undergraduate and two graduate students, all graduates of Xavier High School, who are studying at Sophia University as earlier recipients of the APIC Scholarship program.
Arnold, who was part of a group of international student researchers that studied climate change in the Arctic last year, is class valedictorian. She has been on the honor roll for every semester she's been at Xavier High School.
Charley, Jr., has been active in school and community activities from his freshman year. He's also played leading roles in class and student body government activities.
"We are pleased to award this year's APIC Scholarships to Chloe Arnold and Paul Charley, Jr.. This scholarship program is one of the most successful in the Micronesia region. It recognizes the academic achievement and leadership potential of the recipients, as well as the special role Xavier High School and Sophia University play in promoting learning and educational growth in their respective countries," said Ambassador Peter Y. Sato, president of The Association for Promotion of International Cooperation (APIC).
The full-ride scholarship is sponsored by APIC, a private foundation in Tokyo dedicated to strengthening Japan's relations with the nations of the Pacific Islands and Caribbean. The APIC Scholarship, which is awarded to two Xavier High School graduates each year to study at Sophia University, was organized by Ambassador Peter Y. Sato and Ambassador Shoji Sato, APIC's executive director.
Both men are retired career Japanese diplomats. Peter Sato's last post was as Japan's Ambassador to China. Shoji Sato served as Ambassador to the Federated States of Micronesia.