Details

Category: Sports
Published: Thursday, 09 June 2016 08:57
Written by Jim Tobin
Hits: 4170
By Jim Tobin
Pohnpei will be hosting the 2016 Micronesia region Athletics (Track and Field) Championships from June 2-4, 2016. The best Track and Field athletes from the region, including Guam, Palau, Marshalls, CNMI, Nauru and the FSM will be competing in running, jumping and throwing events. The FSM largest group of athletes will be from the host Pohnpei, with over 30 youth athletes. Yap and Chuuk will also be participating. This is the first time this competition has ever been held in the Micronesian region.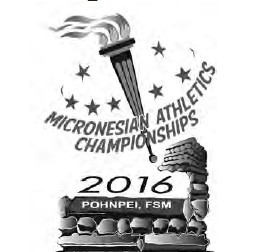 The championships start with a Technical Meeting for all coaches and technical officials at 3pm Wednesday, June 1 at the FSM National Olympic Committee conference room. A welcoming dinner for all athletes, coaches and officials will be held at Cupids Grill at 6pm on Wednesday, July 1, hosted by the Office of the President, FSM National Government. The track meet official starts on Thursday, June 02, at 3pm, at the Pohnpei Track and Field, with the main event being the 100 meter men and women preliminaries and finals. The second day, Friday, June 03, will start at 2pm, with preliminaries and finals in 400 meter, Long Jump, Shot Put and other events. The final day, Saturday, June 04 will begin at 1pm, with preliminaries and finals in 200 meters, 110 hurdles, relays and other events.
Add a comment