Details

Category: Climate Change
Published: Saturday, 22 April 2017 12:58
Written by Bernd Riebe
Hits: 2097
US scientists raise bar for sea level by 2100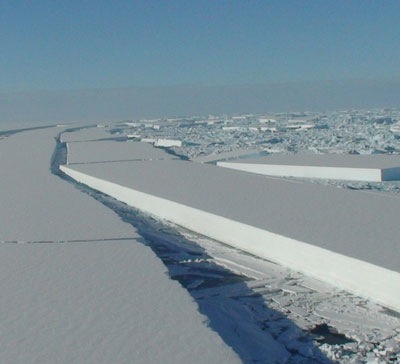 Wilkins Ice shelf Collapse - Antarctica - British Antarctic Survey
22 APRIL 2017
The report by the National Oceanic and Atmospheric Administration (NOAA) set the "extreme" scenario of global average sea level rise by 2100 to 8.2 feet (2.5 meters), up half a meter from the last estimate issued in 2012.
"We raised the upper limit of our scenarios," lead author William Sweet told AFP.
"It is possible. It has a very low probability. But we can't discount it entirely."
The figures are among the highest ever issued by the US government, and take into account new scientific studies on the disappearing ice cover in Greenland and Antarctica.
"Recent (scientific) results regarding Antarctic ice sheet instability indicate that such outcomes may be more likely than previously thought," said the report, released on January 19.
It also revised the lower end of the anticipated range, saying nearly one foot (0.3 meters) is expected by 2100, up from four inches (0.1 meters) previously.
Add a comment