Details

Category: News
Published: Thursday, 12 April 2018 00:08
Written by Bill Jaynes
Hits: 1271
By Bill Jaynes
The Kaselehlie Press
April 4, 2018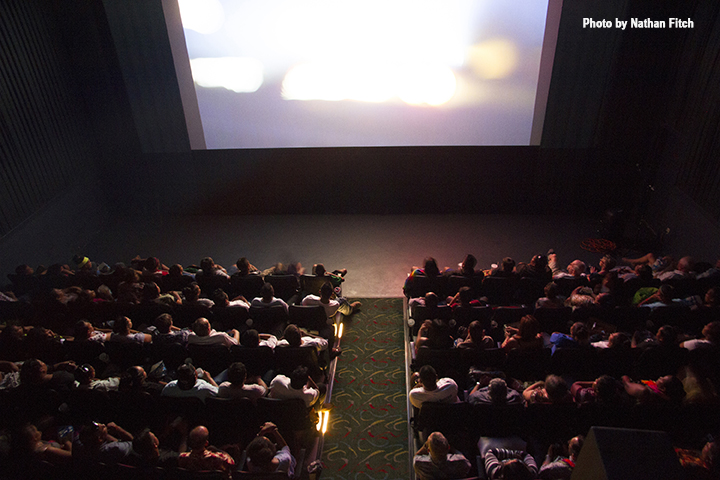 Pohnpei—The highly anticipated first screening of the documentary "Island Soldier" took place at the Pohnpei Center Cinemas this afternoon with the support of the US Embassy to the FSM in conjunction with the 25th anniversary of the College of Micronesia FSM. Pohnpei Center Cinemas has three theaters. The documentary was displayed in all three of the theaters. Each was full to above capacity.
Writer, producer, and videographer Nathan Fitch served as a US Peace Corps volunteer for two years and also lived in Pohnpei for six months. He said during the question and answer session after the screening that it was because of the relationships and trust he established during that time that he was allowed access to do the documentary.
He said that when he returned to his home in New York he found it a bit difficult to readjust to the completely different life there, the life he'd grown up with. Micronesia had inexorably changed him as it has a tendency to do for those who let it. He found that most people in the US had never heard of the FSM. Worse, when he tried to tell them about his experiences here they didn't seem to care. He said that in some ways, "Island Soldier" was an excuse to come back to the FSM, but it was also an attempt to perhaps make them care.
The documentary ultimately went in a direction that he didn't initially intend. He had set out to educate people about the fact that under the Compact of Free Association with the United States, people in the FSM can serve in the US military. On a per capita basis, more people in the FSM choose to enlist than do in the United States. He wanted to explore the various motivations for enlistment that range from the problem of high unemployment and low wages through to a feeling of thankfulness to the US for liberating the FSM at the end of World War II, ultimately leading to the establishment of a new sovereign nation.
Read more: Stunning documentary, "Island Soldier" has its first screening in the FSM