Details

Category: News
Published: Tuesday, 04 October 2016 12:56
Written by Bill Jaynes
Hits: 600
Partially denies defendants' motion to dismiss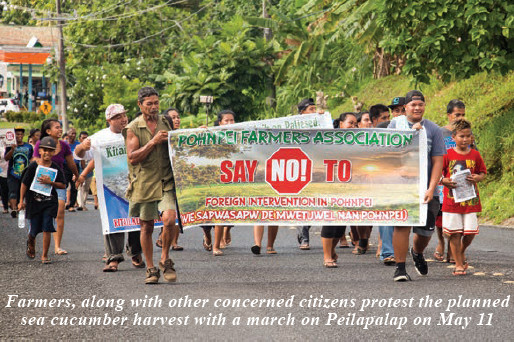 By Bill Jaynes
The Kaselehlie Press
September 29, 2016
Pohnpei, FSM—In what may well be a landmark decision cited in future legal actions, the FSM Supreme Court ruled that the Conservation Society of Pohnpei lacks standing to bring a civil action against the plaintiffs in the sea cucumber case but co-plaintiffs, the Mwoalen Wahu Ileili do have legal standing to bring the action.
The decision, delivered yesterday by Specially Appointed Justice Mayceleen JD Anson came in response to a motion filed separately by Young Sun Corporation and by Pohnpei State defendants claiming that neither plaintiff in the case would be directly affected by a sea cucumber harvest and therefore the case should be dismissed. The decision essentially removed the Conservation Society of Pohnpei as plaintiffs in the case though they will remain as counter-defendants in the answer to the civil action filed by the defendants which also included a counter claim. The Mwoalen Wahu Ileili remains as a plaintiff so the hearings on issuance of a permanent injunction to permanently put a stop to the planned sea cucumber harvest will continue to move forward.