Details

Category: News
Published: Friday, 15 December 2017 15:59
Written by Bill Jaynes
Hits: 251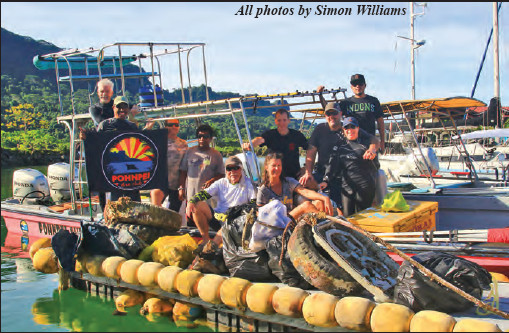 By Bill Jaynes
The Kaselehlie Press
November 26, 2017
Pohnpei—Allois Malfitani of the Pohnpei Surf Club is in Pohnpei's waters at some point nearly every day. He has loved the ocean since long before he began to make his living as a surfing, diving, and fishing guide. It's in his blood and his blood boils when he sees the effect of humans on the environment.
"During the fishing tournaments, even 10 miles out there's so much trash," Malfitani laments. He said that he took some people out diving today and even from the boat he could see all of the trash in the water and when one of his customers came up from his dive he had a piece of plastic stuck to him.
He often takes garbage bags out with him and picks up trash wherever he finds it. It's unfortunate that he seems to find it everywhere.
Read more: Dive operator raising awareness of the effect of carelessly discarded trash on Pohnpei's ocean...